These systems contain sensitive and confidential information about KMA and its dealerships. You can access the official website at www.kdealer.com. KDealer is a business-to-business portal to proprietary Kia Motors America (KMA) programs and systems.

By logging into the portal, you can view information about cases, pending projects, dealership information, and more.
KDealer.com Portal Access
Your login details allow you to access the portal for a variety of tasks. Some of these are listed below:
Entering Case Details 
By clicking "Save as Draft" on the case details page, you can save the case at any time. You can complete and submit the case on the "My Draft Cases" page once it has been saved.
Click "Submit Case" only when you are ready to send the case to Kia Techline Assistance Center.
Mandatory fields are marked with a red asterisk. The case cannot be submitted if these fields are not filled out.
Email field will be pre-populated with the email address you registered with KDealer. You can edit the email address directly on the case details page if the email address is incorrect or you wish to be contacted at a different address.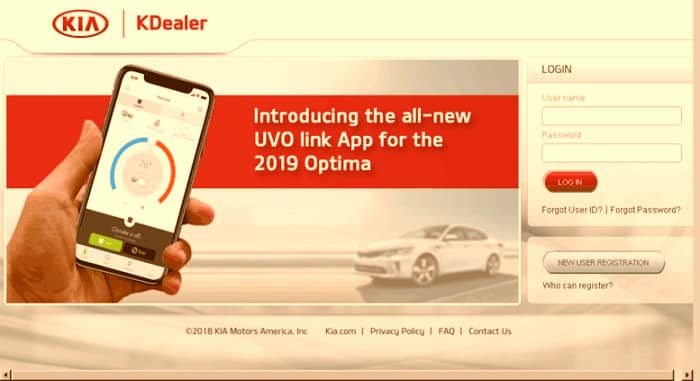 Viewing Advice
A note will be added to your case once a Kia Techline representative reviews it. The advice can be viewed by navigating to the section "My Open Cases" and searching for the relevant case.
If you need additional information or need to communicate further with the Techline agent, you can enter comments in the open text box of the Advice section and click "Update Case."
In the event that the advice you received has resolved your issue, you should close the case by clicking "Close Case".
Techline representatives may be advised to open a PWA case if they are handling "Repair Assistance" cases. You can click on this button to easily create a new PWA case.