The Kia Corporation is headquartered in Seoul, South Korea, and its subsidiary, Kia has US headquarters in the United States. In the U.S., we are the exclusive distributor of automobiles, parts, and accessories under the Kia brand. KDealer is a business-to-business portal to proprietary Kia Motors America (KMA) programs and systems.

This Privacy Policy only applies to Kia. Kia does not govern the privacy practices of our Partners, even when you connect to their websites from the Services and when they co-brand their communications with Kia trademarks.
They collect information related to, relating to, describing, or that is able to be associated with, or could reasonably be associated, directly or indirectly, with a particular consumer or household ("Personal Information").
The Site and third parties, including advertising companies and social media networks, may automatically collect certain Usage Information as the user navigates through and interacts with it, including technologies and information such as cookies, web beacons, embedded scripts, and browser fingerprinting technologies.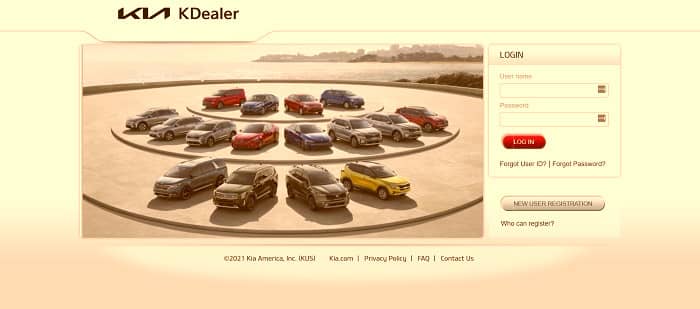 In order to participate in Kia's employee benefits program, Kia's employees and their beneficiaries may be required to provide information to the company. This information is collected from our employees or from service providers to whom our employees provide updates.
Kia dealerships may collect the information you provide when you participate in training programs through Kia University, when you participate in incentive programs, when you report sales records of products or services, or when you otherwise interact with us.
The site is not intended for children under thirteen (13) years of age or minors under sixteen (16) years of age. You may not provide any identifying Personal Information to the Site if you are under the age of sixteen (16). Children or minors under the age of sixteen (16) will not knowingly collect any Personal Information from us.